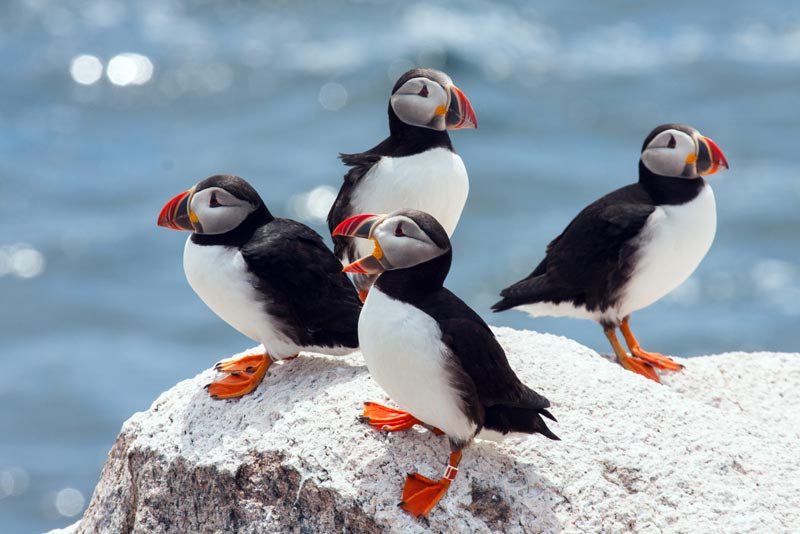 Nature and bird lovers alike will not want to miss the upcoming Wings, Waves and Woods Festival on Deer Isle. The popular, annual bird migration festival includes bird walks, nature tours, boat cruises, workshops, talks, and more. May 20th to the 22nd, 2022.
Maine is fantastic for bird watchers. We're New England's largest, yet least populated state, with a long, rocky coastline and more forest than any other in the union. These features provide an abundance of excellent bird habitat and a wide variety of birds to come and see.
Wings, Waves and Woods, held on Deer Isle the 3rd weekend of every May, offers a variety of opportunities to learn about and see these beautiful creatures in their natural habitat.
Deer Isle is both an island and a town in Maine. The island is located south east of The Pentagöet Inn in Penobscot Bay. The town is located on the island, just north of Stonington, ME. In fact, to avoid confusion, many people say "Deer Isle-Stonington" to refer to the town and just "Deer Isle" when referring to the island.
Wings, Waves and Woods 2022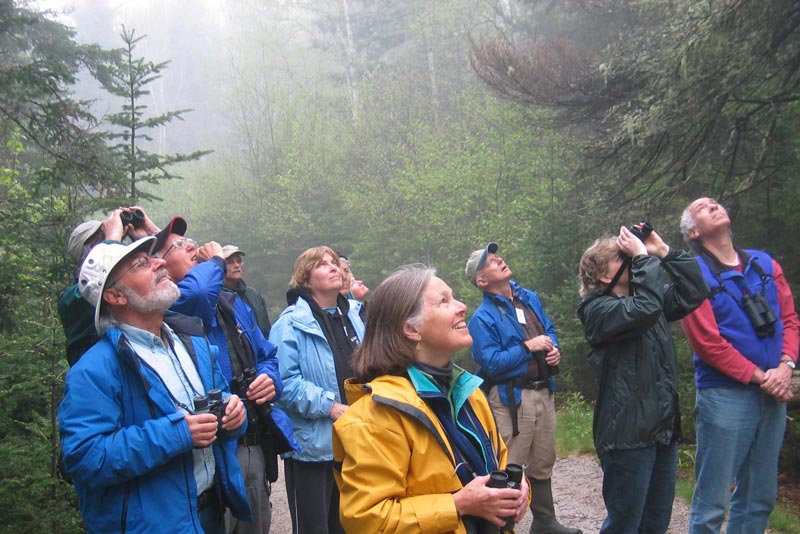 This year's festival includes 22 birding-related events over 3 days (4, if you count the webinar on the 19th) in and around Deer Isle-Stonington.
Two of the most anticipated attractions are the Thoroughfare Lighthouse Cruise and Pelagics and Puffins Cruise.
The Thoroughfare Lighthouse Cruise takes you out for a tour of the Stonington archipelago. You'll visit the lively habitats of Barred Island, Eagle Island Light, the seal ledges, and the Mark Island Light.
The Pelagics and Puffins Cruise, on the other hand, heads out to the remote Seal Island National Wildlife Refuge, a nesting site for thousands of birds. Here you'll see Atlantic puffins, common terns, great cormorants, razorbills, and others. You may also see whales, seals, dolphins, and other wildlife. Amazing!
Another popular offering are the Bird's Eye View Flights (May 21) offered by Penobscot Island Air. These 20 minute flights will take you anywhere you want to go for only $40 a head. Incredible island and bay views with lots of opportunities for spotting wildlife.
Other highlights include Timberdoodles and Night Flights (May 20), the Rabbit Hill Tulip Show (May 21), and the West Side Bird Walk (May 22).
This year's Birder's Dinner Keynote Speaker is Laura Suomi-Lecker, Education & Outreach Coordinator at Avian Haven Wild Bird Rehabilitation Center. The catered, sit down dinner will be held at St Brendan the Navigator Episcopal Church on May 21st.
Wings, Waves and Woods Festival 2022 Schedule
May 19
Friends from the Field Webinar (ticketed event) – 4pm to 5pm
May 20
History Walk – 11am to 1pm
Found Object Sculpture – 2pm to 3pm
Happy Hour Welcome – 3pm to 5pm
Planting for Birds – 5pm to 6pm
Timberdoodles and Night Flights – 7:30pm to 8:30pm
May 21
Pressey Village Bird Walk – 7am to 9am
Scott's Landing Preserve Bird Walk – 7:30am to 9am
Bird's Eye View Flights – 9am to 4pm (pending)
Becoming A More Observant Naturalist – 9:30am to 10:30 am
Bird Photography Walk – 9:30am to 11am
Activities at Chase Emerson Memorial Library – 10am to 12pm
Rabbit Hill Tulip Show – 10am to 2pm
Shore Habitat Walk – 11:30am to 1pm
Thoroughfare Lighthouse Cruise (ticketed event) – 12pm to 2pm
Story Time at the IAH Boat Company Dock – 2pm to 3pm
Birder's Dinner and Keynote Speaker (ticketed event) – 5pm to 8pm
May 22
West Side Bird Walk – 7am to 9am
Beginning Birder's Walk – 9:30am to 10:30am
Pelagics and Puffins Cruise (ticketed event) – 10am to 2:30pm
Wild Medicinal Plants of Deer Isle – 11am to 12pm
Birds and Other Deer Isle Wildlife – 11am to 12pm
While most festival events are free, a $5 donation for any that you attend would help to support next year's event. The Friends from the Field Webinar (May 19), the Birder's Dinner, and the two boat cruises (May 22 & 22) are ticketed/reservation required events.
Visit the festival website for more information.
Getting To Deer Isle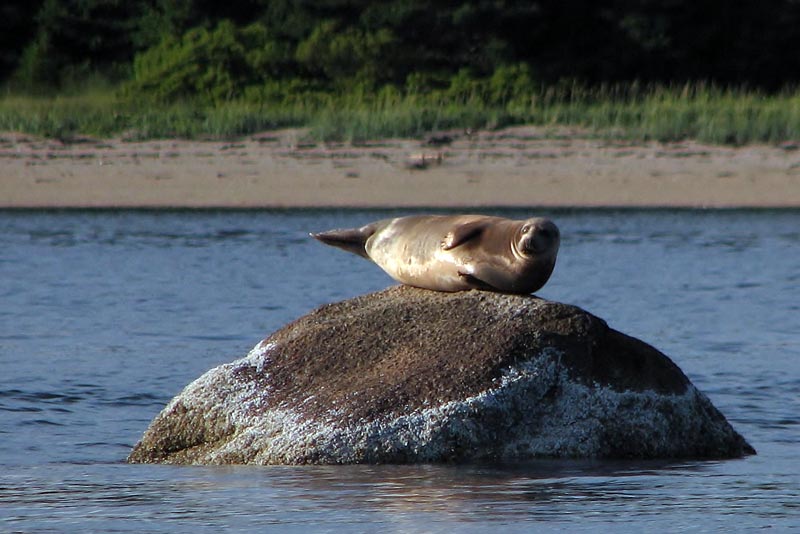 Deer Isle is a located some 45 minutes south of our Castine bed and breakfast, The Pentagöet Inn. Though an island, it is connected to the mainland by bridge at the end of the Blue Hill Peninsula in Penobscot Bay.
Getting there is easy. Simply take 166 out of Castine, heading north to 199.
Stay on 199 as it changes to 175 S, then to 176 N, and eventually 15 S.
Continue on Route 15 and you'll end up on Deer Isle.
Spend your day sighting wildlife and exploring the natural beauty of Downeast Maine, then head back to the comforts of your room at Pentagöet Inn & Wine Bar. The makings of a perfect vacation!