We added these wonderfully light pancakes to our breakfast lineup this past summer, serving them with various fresh fruit compotes.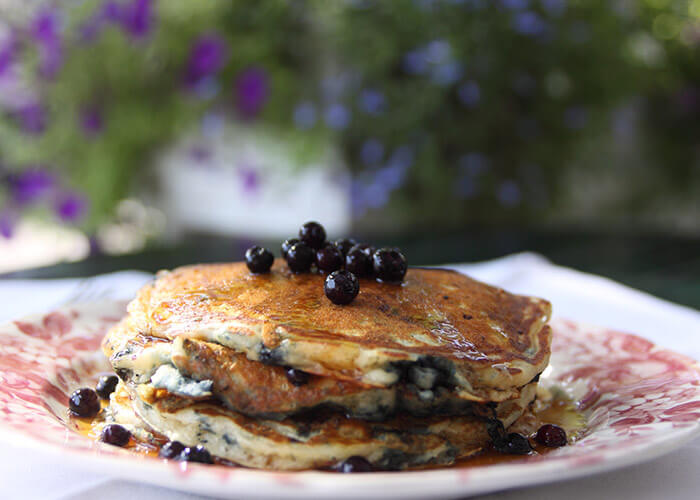 3 eggs, separated 2 tablespoons sugar
¼ cup all-purpose flour ¼ teaspoon salt
¾ cup ricotta cheese grated zest of 2 lemons
¼ cup (1/2 stick) butter, melted
Separate the eggs and beat whites until they hold stiff peaks. In another bowl, stir together the egg yolks, flour, ricotta cheese, butter, sugar, salt, and lemon zest until well mixed
With a large spoon or a spatula, fold the egg whites into yolk mixture. Gently stir until there are no yellow or white streaks.
Heat a skillet or griddle over medium heat. Grease lightly and spoon out about 3 large tablespoons of batter for each pancake. Cook slowly for about 1 ½ minutes, then turn the pancake over and cook about 30 seconds. Keep the pancakes warm in a 250°F oven until ready to serve. Makes 12 pancakes.