Discover the Hidden, Quiet, Wild & Wonderful Side of the Maine Coast
Looking for a true gem of a vacation and a memorable getaway off the beaten path? Get a real slice of New England heaven with a visit to a secluded part of the coast that still exudes a real "Old Maine" feeling of yesteryear when you book a stay at the Pentagöet Inn & Restaurant in Castine, the heart of the Blue Hill peninsula! Just pack your bags and leave the planning to us with this comprehensive guide of some truly wonderful and sometimes unexpected treasures!
Explore the Great Outdoors
From relaxing excursions to exciting adventures, there's a perfect summer activity for everyone in this unspoiled section of Mid-Coast Maine.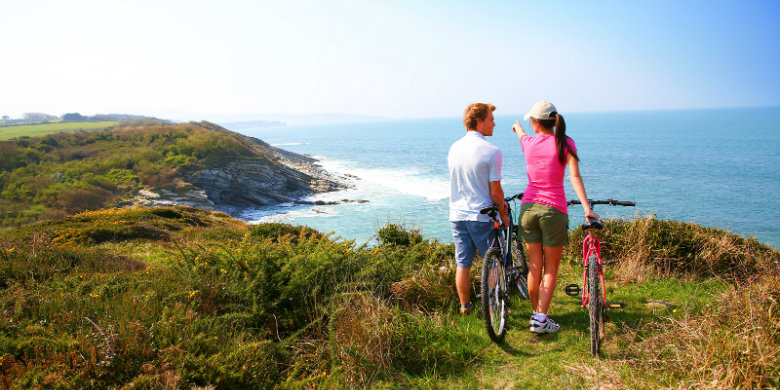 GRAB BIKES FROM THE INN
Explore the town on two wheels; get up close to historic Dice Head Light, pedal down to the harbor and marvel at the historic schooners that grace our waters daily, or cycle past the house of famed author, Robert Lowell on our beautiful town square. Complimentary bikes are available for all guests at the Pentagöet Inn.
GET OUT ON THE WATER
You can't really see what makes this area so truly special if you don't set sail, motor, paddle, float, or swim.  The maritime history of this area has shaped it into what it is today and the only way to experience much of the natural beauty of Maine is from the water. There are so many ways to explore by vessel, and we recommend them all!
Guildive Cruises: Enjoy a 2-hour excursion on the bay and get a picturesque view of the town of Castine
Isle au Haut Mail Boat: Try to spot the iconic puffins on the way to Isle Au Haut, the quietest and least crowded part of Acadia.
Castine Kayak Adventures: Paddle the peninsula with expertly led guided tours and seasonal bioluminescent night paddles!
Old Quarry Ocean Adventures: For the more adventuresome paddler, kayak the Stonington archipelago, Isle Au Haut, and beyond.
Bucks Harbor Marina: If you have your own boat or a license to rent one, this is a must! Located a short drive from Castine, Bucks Harbor is one of the most beautiful marinas and unspoiled natural panoramas on the state's coast.
Smith Cove: Take a dip in this nearby swimming hole, one of the warmest spots for swimming on the mid-coast Maine. A local's secret, but we'll tell you how to get there!
If you're a boat lover, be sure to head over to Brooklin and see the craftspeople at work at the Wooden Boat School and the Brooklin Boat Yard!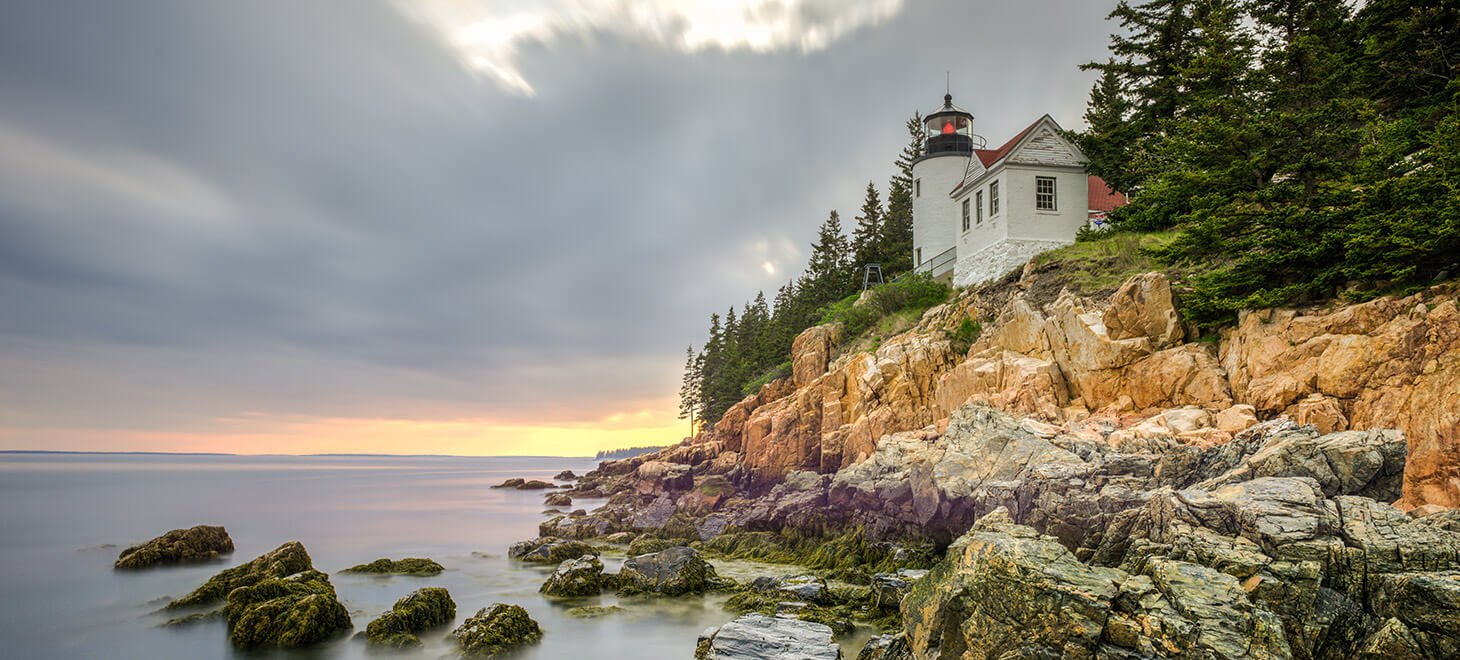 HIT THE TRAILS
Due to some remarkable conservation efforts by the Blue Hill Heritage Trust and The Nature Conservancy, we are blessed with nearly endless hiking trails in and around the Blue Hill Peninsula, and there are a few real gems that we highly recommend. There are some excellent trail guides available when you arrive, and Pentagöet Inn offers a Hiking Adventures Package to enhance your experience:
Barred Island Preserve: Time it right and you can hike over to a tidal island
Peter's Brook:  If you like a short stroll with a waterfall payoff, this is it!
Holbrook Island Sanctuary: A gorgeous area that offers abundant wildlife viewing opportunities.
Witherle Woods Preserve: Our favorite easygoing hike right in Castine with over 6 miles of trails
Crockett Cove Woods: If you want to get up close with the dense Maine forest, this is it!
TAKE IN THE VIEW
While you're out exploring, pack a picnic lunch with all the essentials from Windmill Hill Gardens and Market and enjoy it with some fresh air and beautiful coastal vistas. Pull off the side of the road near the Pumpkin Island Lighthouse to enjoy a picture perfect backdrop for your meal or head over to Horton Emerson Park in Blue Hill. You might have this idyllic place all to yourself and if you play your tides right, you will be able to picnic on a sandy beach.
GET IN A ROUND OF GOLF
Designed by Willie Park, Jr. in 1922, the Castine Golf Club's 9-hole par 35 course is a unique and fun experience for our golfing enthusiasts.
Get Your Culture On
History, art, literature and music abound in Castine and around the Blue Hill Peninsula.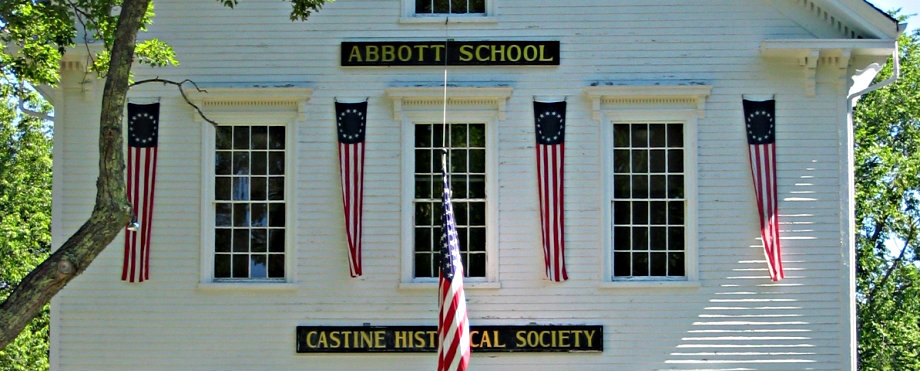 HISTORY
From the rich culture of the native tribes and the battles of the Revolutionary War, to the pivotal role Castine played as a U.S. Customs House, the history of the Blue Hill Peninsula is truly remarkable. A short walk from Pentagöet Inn will take you to the steps of the Castine Historical Society on the town common featuring exhibits, speakers, and an eager staff. Step into history with a stroll over to Fort Madison State Park right on the harbor in the heart of Castine and an important part of U.S. history. A recommended read before your trip is The Fort by Bernard Cornwell. Learn all about the Penobscot Expedition of 1779 and the worst naval defeat of the Revolutionary War. History buffs will be richly rewarded!
ART
There is a rich local art scene here in Castine, but as you explore the peninsula, you will find hidden gems everywhere you look. There are art galleries featuring local artists and their beautiful work across mediums. We highly recommend checking out the phenomenal paintings at the Adam Gallery and Gallery B, fine earthenware at Rackliffe Pottery, or Haystack Mountain School of Crafts, a non-profit group that has seasonal tours and events
MUSIC & THEATRE
Stonington boasts Opera House Arts on the National Register of Historic Places and delivers excellent productions, concerts and films all summer long. Kneisel Hall Chamber Music School & Festival brings together world class musicians to put on beautiful events through the season.
If you're visiting Pentagöet Inn during the week, be sure to join us for Jazz on the Porch Tuesdays! The Night and Day Trio performs from 5-8pm and there are specialty cocktails, hors d'oeuvres and a special menu available. A favorite of locals and visitors alike.
Eat, Drink, and Shop
Get a real flavor of Maine's coast from freshly caught seafood to locally roasted coffee to handmade chocolates and farm to table meals. You won't find any chain stores or big corporations; out on the peninsula, a mom and pop shop is actually owned by mom and pop and you will see them behind the counter.  Below are just a few of our favorite places to eat, drink, and browse unique merchandise.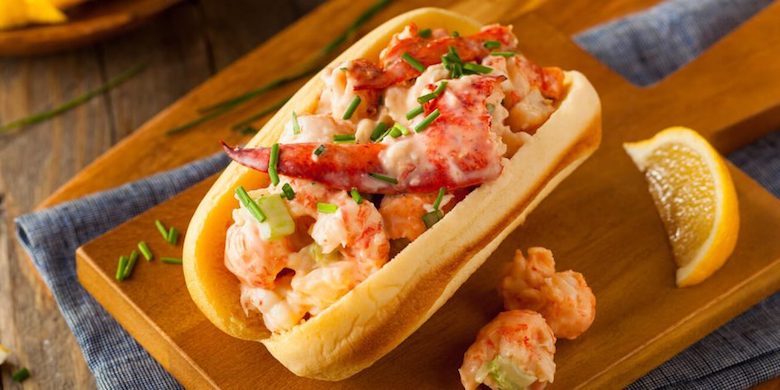 EAT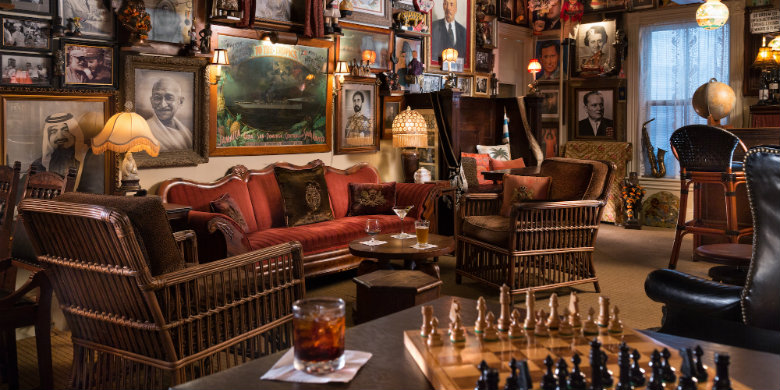 SHOP
Stay at Pentagöet Inn & Restaurant
All of this adventure begins and ends with a stay at Pentagöet Inn & Restaurant. We are here to be your personal concierge of our beloved area, and to to enrich your experience in every way possible. Be in the heart of it all and enjoy real coastal Maine charm and comfort. Browse our rooms and book your summer getaway today!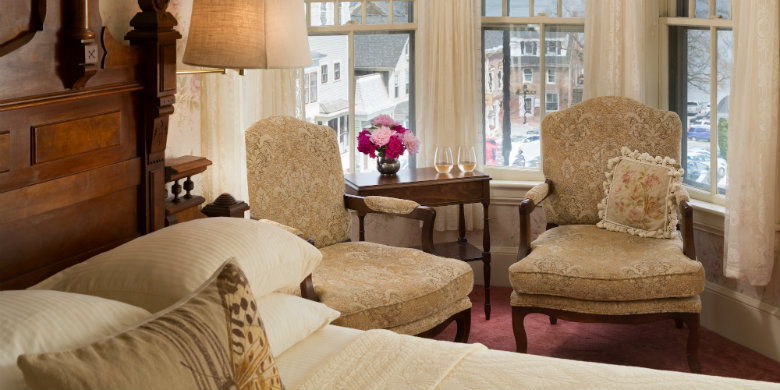 Book Now