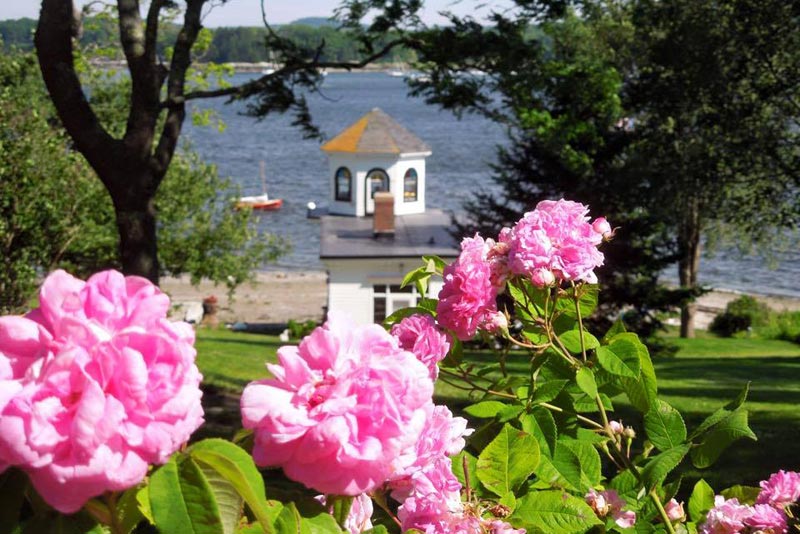 Have you ever caught a peep of a fantastic house or garden and wished you could see more? Well, during Castine House and Garden Tour 2022, you can! This popular and rare event will open the door to 9 beautiful homes and 6 lush gardens in the seaside village of Castine, ME. 10am to 4pm, July 22, 2022.
Seaside Castine is one of Maine's oldest and loveliest communities. The town dates back to the 1600's and is home to a great variety of historic architecture. Visitors to Castine will note the collection of stately homes on our shady, elm-lined streets. Federal and Georgian style homes next to Greek Revival and Victorian "cottages", many of which built in or before 1820.
Of course, much of the time these lovely homes and gardens are private. Closed to the prying glances of curious passerby. Once every five years or so, however, the Castine House and Garden Tour throws back the veil and some of the town's gems are revealed for all who care to see.
These popular house and garden tours have been held since 1924 or earlier. They provide a unique and revealing glimpse into an almost island-like seaside village where time sometimes seems to stand still.
Castine House and Garden Tour 2022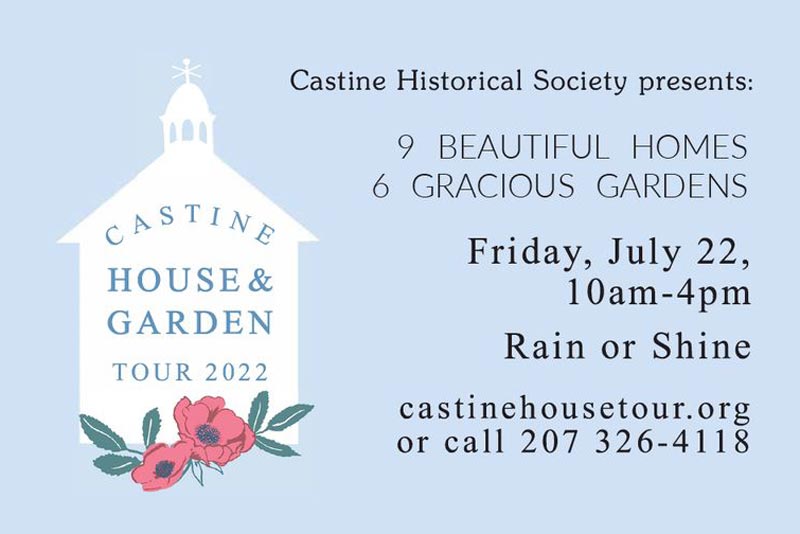 This year's event provides the opportunity to tour 9 private homes and 6 gardens overlooking Castine Bay, thanks to the generosity of the homeowners.
Ticket holders will receive a map of the houses and gardens on the tour. Signs around town will direct you to parking for the event, within easy walking distance of many tour stops. Attendees can choose to either walk or take the shuttle from stop to stop.
There is no set order for the tour, so you can start at any house, or garden you wish. Be sure check in with the attendant before entering the house or garden, however.
A special Castine House and Garden Tour Luncheon is also on the schedule, with seatings at 11:30am and 1pm by advance ticket purchase. Castine House and Garden Tour 2022 is scheduled from 10am to 4pm on July 22nd and will be held rain or shine.
Those who appreciate historic architecture and similar fine and rare things will enjoy a stay at Pentagöet Inn & Wine Bar. Pentagöet Inn was built in 1894 and is Castine's oldest, original summer hotel. In fact, our garden has been part of the tour before!
Visit www.castinehistoricalsociety.org for tickets and more information. You can also follow this event on Facebook.