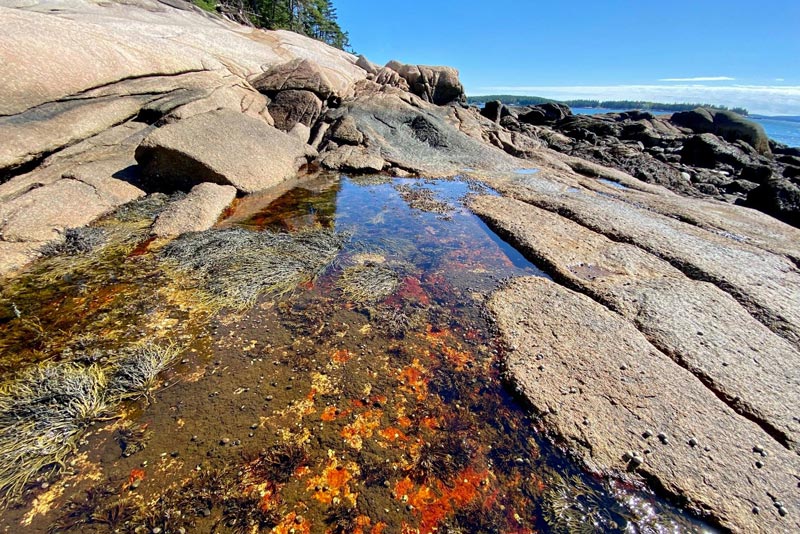 Fans of the nature, Maine's gorgeous coastline, and a good hike will enjoy a visit to Barred Island Preserve, a quiet island sanctuary accessible only at low tide.
Barred Island Preserve is a quiet, 28 acre, natural sanctuary located on the west side of Deer Isle, ME. It was once owned by Frederick Law Olmsted (1822 – 1903), famed landscape architect responsible for the creation of New York's Central Park, among many other places. He was also one of the founding fathers of the national park system.
Carolyn Olmstead, Olmstead's grand-niece, donated the island to The Nature Conservancy in 1969. It is is currently managed by the Island Heritage Trust, a nonprofit land trust founded in 1987 by residents wanting to protect the land.
The Preserve is a popular destination for nature lovers. Nature trails, well known for their beauty and wildlife, wind through a dark, moss blanketed forest to the beach.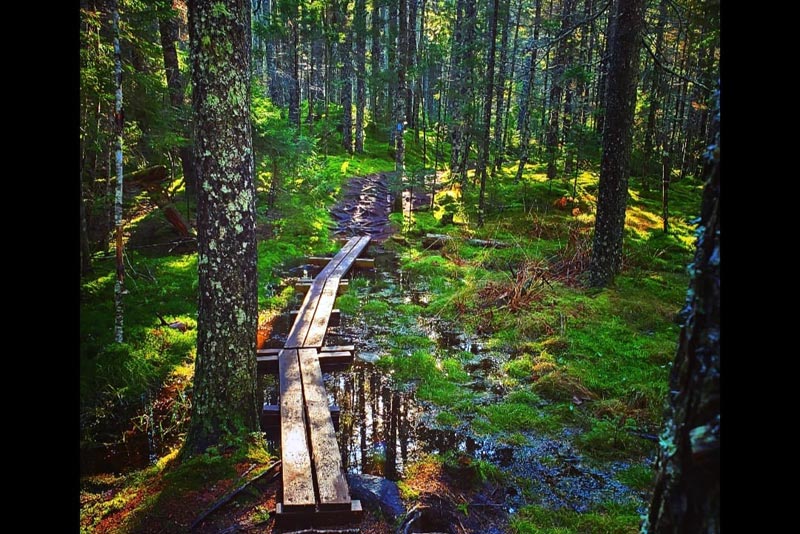 Hiking Barred Island Preserve
The Preserve offers 1.5 miles of nature trails, rated easy to moderate, leading through a shaded, hilly, moss covered forest of spruce, fir, birch, and maple. In fact, this shadowy coastal forest has one of the thickest, most beautiful blankets of green moss around. Interpretive signs along the trail describe some of the unusual growths that you'll see.
The number and variety of birds found in the preserve will delight birders. Swainson's thrushes, golden-crowned kinglets, red-breasted nuthatches, blackburnian warblers, blue-headed vireos, black-throated green warblers, and more.
The main trail leads to a beach, while a side trail, the Shore Loop trail, leads to two memorial benches on a boulder called Prayer Rock.
If you arrive at the beach at low tide, you can cross the sandbar to explore Barred Island. Just make sure you know when the tide is going to come back in because, once it does, that sandbar will be under 5 feet of water!
Barred Island, is a tiny, scrubby, undeveloped wild island with no trail to follow. Most just enjoy the views of Penobscot Bay and Goose Cove from the granite slabs that make up its shoreline. Exercise caution if you decide to follow suit. The rocks can be slippery near the waterline.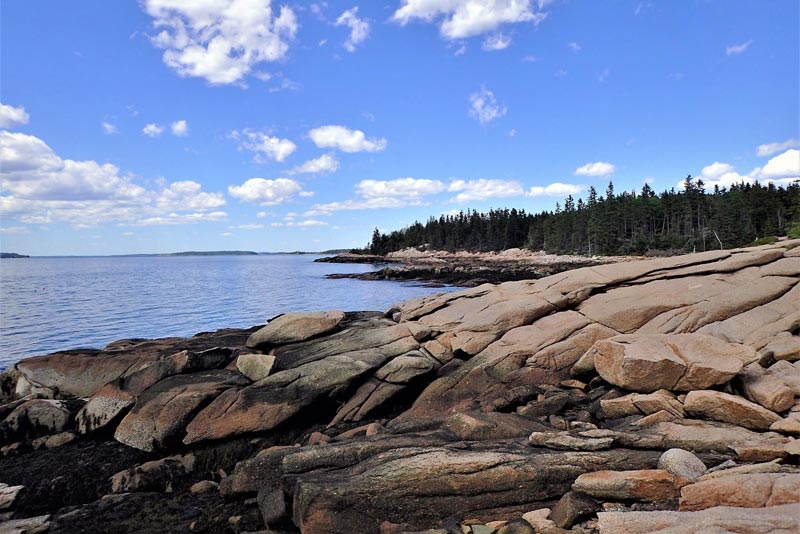 Getting There
The Barred Island Preserve parking area is just under an hour's drive from our Maine coast inn on Goose Cove Road in Deer Isle.
Take the ME-166 from the inn to ME-166A S. Then turn right onto ME-199 N and follow it as it becomes first ME-175 S, then ME-15 S.
Stay on Route 15 as you cross from Little Deer Isle onto Deer Isle, heading south for 4.1 miles until you can take a right on Main Street.
Follow Main Street for a half mile, then turn left at the fork onto Sunset Road.
Stay on Sunset Road for 2.7 miles, then turn right onto Goose Cove Road.
Follow Goose Cove Road, keeping left at the intersections, for around 0.8 of a mile. The Barred Island Preserve parking area and trailhead will be on your left.
If the lot is full, Island Heritage Trust requests that you visit another preserve or try another time. There is no alternate parking for the preserve along the road or anywhere else. This rule limits the number of people at the preserve, helping to maintain it as the special place it is.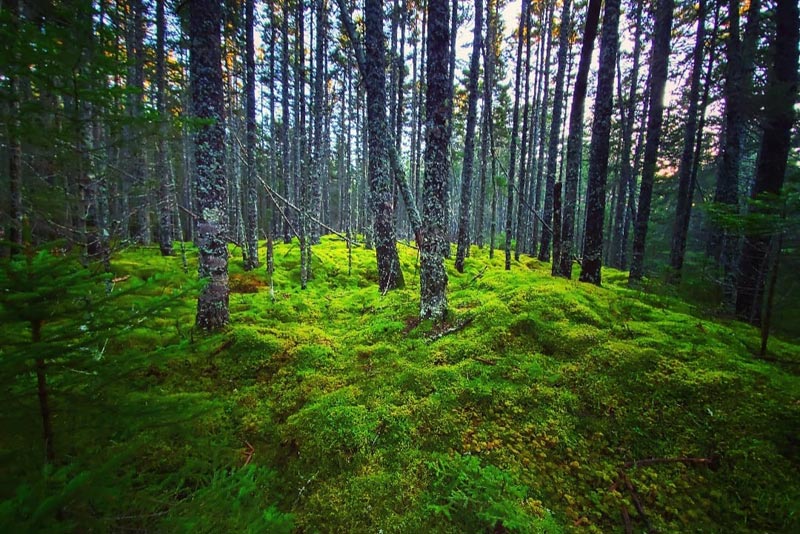 The preserve is open to the public for day use only. Maps of the preserve are available at the trailhead kiosk and the Island Heritage Trust office, located at 420 Sunset Road in Deer Isle.
Learn more at the Island Heritage Trust. You can also view a preserve brochure with information and a map.
Spend a few hours out soaking up the beauty of the unique, coastal Maine landscape, then it's just a short drive back to your room at back to Pentagöet Inn & Wine Bar. Rejuvenate with some complimentary afternoon refreshments and don't forget the inn is also home to a Wine Bar and Pub. How's that for comfort and convenience?