Maine is one of the most pet friendly states, so why not plan your next getaway here and bring your pet with you? You and your furry friend are invited to stay at the beautiful Pentagoet Inn & Wine Bar, one of the best pet friendly hotels in Maine. Our classic Queen-Anne Victorian is nestled on a bluff in a quaint village and harbor town, surrounded by majestic Elm trees and gorgeous gardens. Our pet friendly rooms are located in comfortable Perkins House adjacent to the main inn, with all of the inn's luxury amenities including private baths, a full country breakfast, afternoon refreshments, complimentary bicycles, free Wi-Fi, and high quality linens.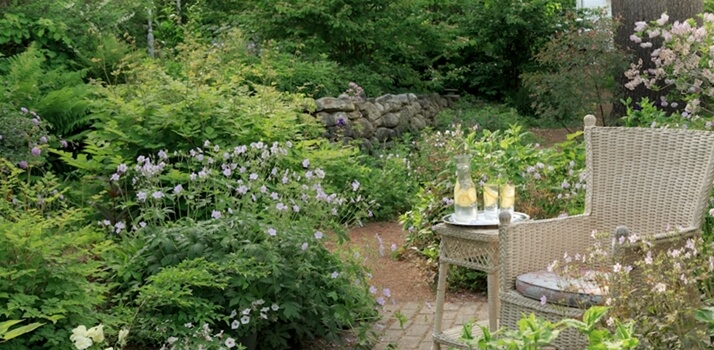 From our classic seaside village you'll be able to explore the natural beauty of Penobscot Bay, Acadia National Park, Bar Harbor, and Camden State Park, all about an hour's drive from the inn. If you would like to stay closer to home, there is still plenty to experience.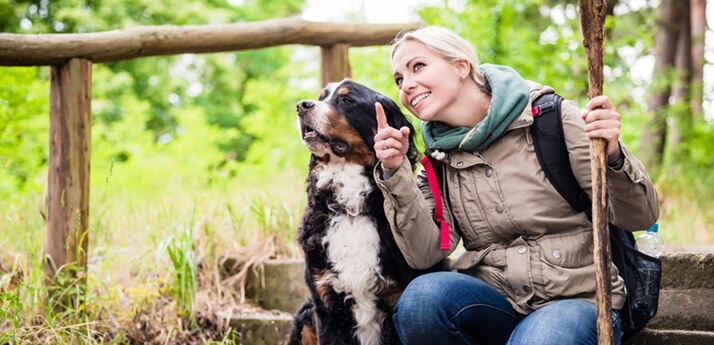 Here are a few nearby excursions that you can enjoy with your pet:
Backshore Beach at Wadsworth Cove
Backshore Beach is our local favorite with a tidal swimming hole and pebble beach for the hardy. Dogs are allowed on the beach under voice control or on a leash. It's just over a mile from the Maine bed and breakfast, making for an easy walk with your fur-baby.
Holbrook Island Sanctuary
The Holbrook Island Sanctuary is a wonderful showcase of the great outdoors in Maine. It borders Penobscot Bay, and contains many eco-systems including beaches, mud-flats, and rocky coasts and steep cliffs, that are actually old volcanoes. Your dog is welcome to join you as you explore as long as they are on a leash no longer than 4 feet, and you stay on the marked trails. Parking and bathrooms are available at this State Park that is open year round from 9 a.m. until sunset. Although you can see this island from the inn, you'll need to drive around Penobscot Bay to get there… just 30 minutes!
Take a Day Trip to Camden Hills State Park
After your gourmet breakfast, take a quick break in our beautiful gardens before you load into your car for your trip to 30 miles of picturesque hiking trails at Camden Hills State Park. Your dog must stay on a leash at all times, and dogs are not allowed on State Beaches between April 1st and September 30th, but the view from the top of Mt. Battie is nothing short of amazing, and totally worth the trip. If your pup still needs to run free for a bit, stop at Belfast Dog Park on your hour long drive back to the inn.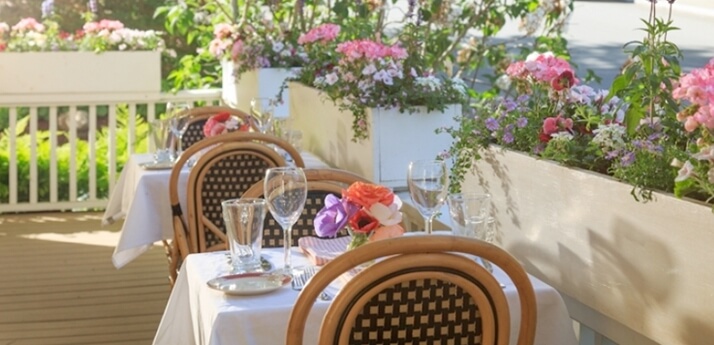 Dining with Your Pet
If you stay at our historic bed and breakfast inn, then you're lucky to have our on-site wine bar available, and four-legged friends are welcome too, though we recommend that you do call ahead so that we can accommodate you. Our renowned farm to table menu offers the best of local fare for dinners, complemented by an excellent wine list and specialty cocktail menu. On Tuesdays, July through September, join us for "Jazz on the Porch" with drink specials, delectable small plates and remarkable music. Join us at one of the best pet friendly hotels in Maine!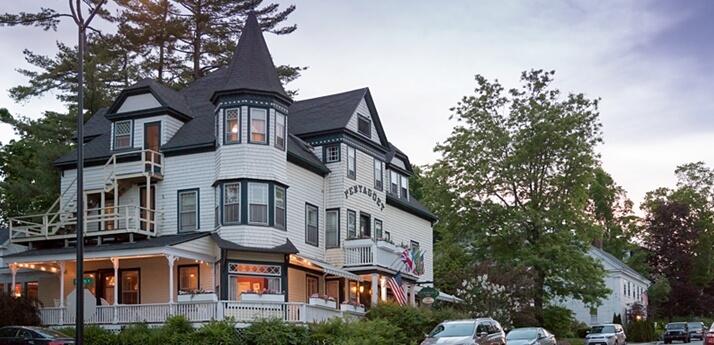 Pet Policies
There is an additional $25 cleaning fee for reservations with pets. As a consideration to our other guests, pets are not allowed in the main inn.